We process Atlantic Salmon and Baltic Fish such as: herring, sprat and flounder. We offer fresh and frozen raw material in the form of fillets, portions, blocks, medallions and by-products.
The raw material is processed in accordance with customers' expectations with the highest quality standards and with the use of modern production technologies. In our production plants there are: lines dedicated to freezing and portioning of pelagic fish (block and IQF products) as well as packaging and dosing line, freezing-cooling tunnels and spiral freezing tunnel (IQF).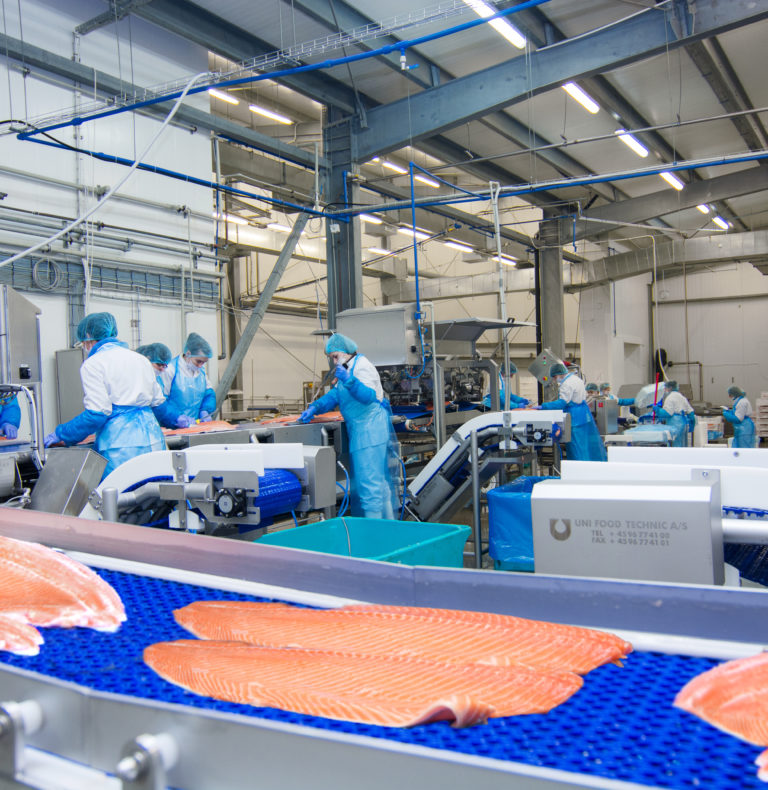 We offer freezing and storage of products in cold storage warehouses. Our freezing capacity is 700 tons of raw material per day. We own:
– 5 freezing tunnels (cooling of 100 tons of product per day to a temperature of – 18 ° C)
– Frigo Scandia fluidisation tunnel (100 tons of product per day)
– Giro spiral tunnel equipped with Supercontact, which allows to freeze raw material without marks of transporters (freezing fish up to 110 mm of thickness )
– vertical freezing cabinets (freezing of various types of raw material in the form of blocks of 19 kg or 38 kg). In both production plants, we have 10 cold storage warehouses with a capacity of 18 000 pallet places for storing goods up to -23C.
The entire refrigeration plant is supplied with freon and ammonia. Around 85% of the energy needed for our plants come form wind power plant belonging to Paula Fish.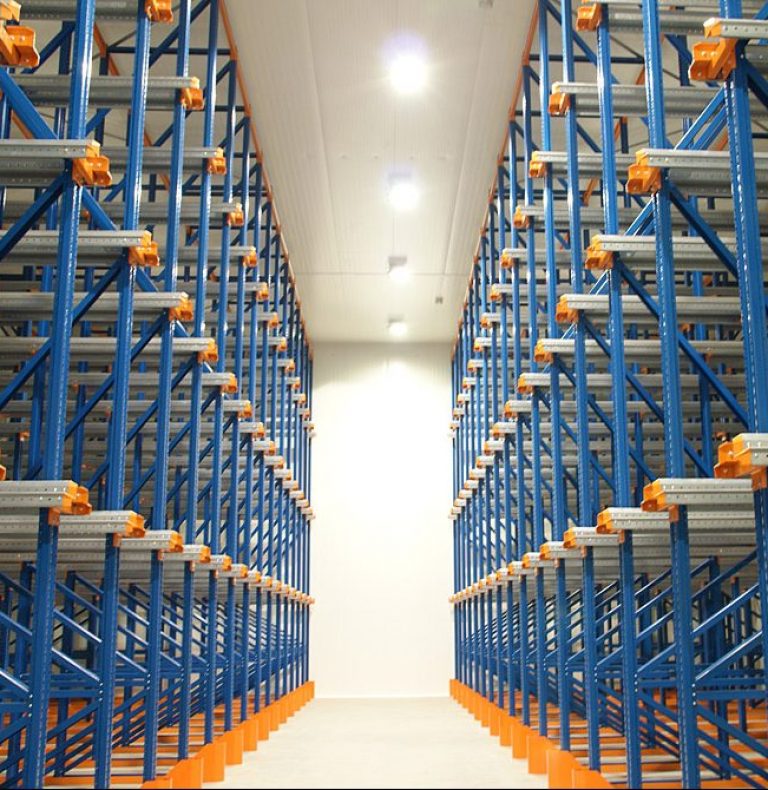 We specialize in the transportation of refrigerated cargo. Every month we transport more than 1 000 loads for our exterior customers.
Our fleet contains: over 150 tractor units, over 150 specialized sets with refrigerated trailers with a capacity of 23 tons (including 45 doppel stocks), 30 dump trucks and 10 tankers.
Our cold stores are equipped with temperature loggers with printers, additional door locks and safeguards (bars) and alarms. Cars are operated and managed by qualified and experienced drivers and forwarders. Each load is 100% secured and prepared for transport what guarantees efficient and timely delivery of orders.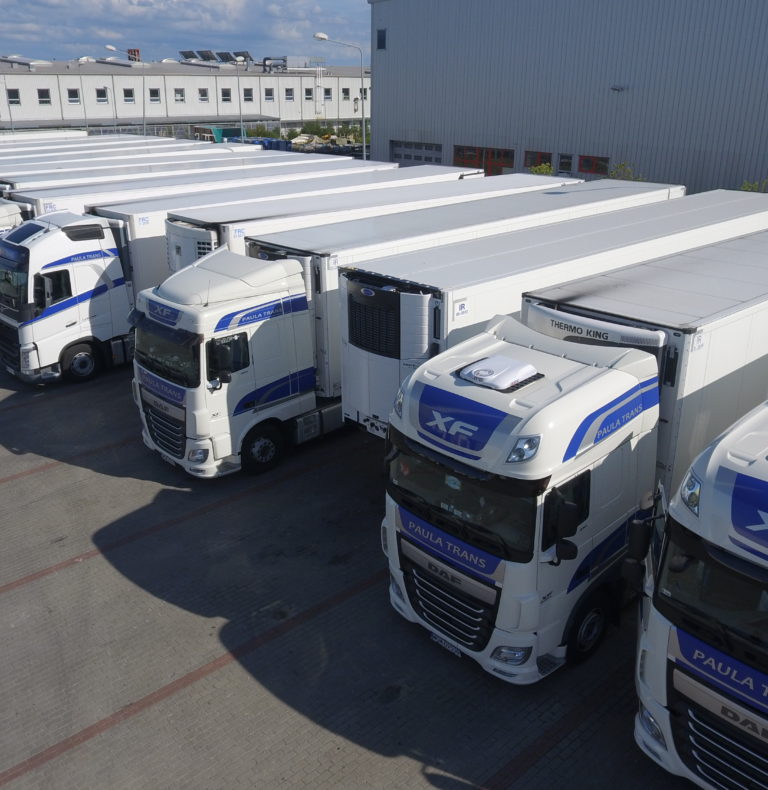 We invite to cooperation people who are interested in reliable and fast transport, in particular forwarding companies seeking specialized transport at controlled temperatures (from -25ºC to + 25ºC). Loads are delivered to any place in the country and Europe. Our main destinations are the Benelux countries, the United Kingdom, Italy and France. The wide network of connections allows us to fulfill all export and import challenges.